SNS is the icon, it is such as is often your cute illustrations and stylish illustrations.
Some people picture is not good, there is a way to in its own way of illustration and simple combination of shapes!
I'm envious I picture can be drawn.
The illustration shows the need in the blog or website is now.
The A in the absence shall be deemed to be within the article appearance and, visibility is completely different.
I do not draw a picture. Picture is poor. No artistic taste …
I want to draw using the GIMP!
And draw kana you were simple illustration style, I tried to draw.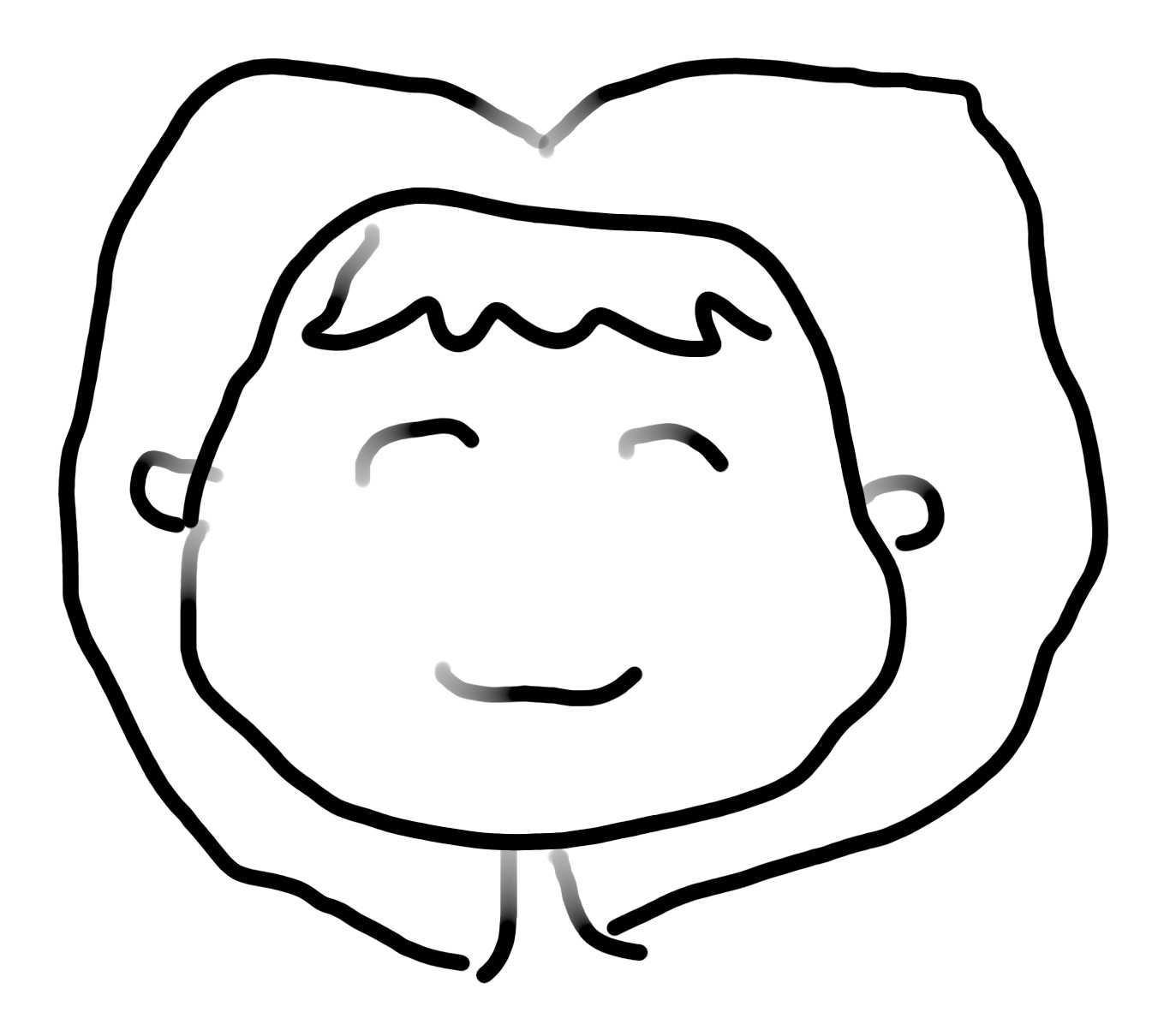 It's the worst…. Around the face it is not a hand. Hair is …
(who was almost laughing, holding back in …)
キッズくん
That's awful. Really it's lame …
Is difficult. 
First of all, it does not sink the line straight.
Also doing many times, will be limp.
Writing round is pretty difficult.
A good person of picture will be respected after all. I want to be well.
Good ones of the picture, I think you raised draw without confusion and Sassassa'.
Although I write because it is or write usually Once it was Toka graphic, picture It is difficult …
Graphic, Zukei, path, line?
In a manner to write the figure, I think you can draw also illustrations?
Traces the photograph, is somewhat can likely draw!
Of course, since there is no sense of the picture, and then trace the photo.
Photo is not me, is a picture of the model.
Challenge in the GIMP to draw an illustration by tracing the photo
It was in the video to capture from the trace to finish.
Illustration production took 1 hour, but was in ultra-fast forward to about 8 minutes!
I drew using the path in a manner to write the figure.
This way, the picture might also draw people not very good.
Rather than draw a picture, is the sense of going to assemble the parts.
Or elongated the face, little by shifting the position of the eyes, you can easily.
Usually, those who draw a picture, do you shift Toka later the eyes of the position?
GIMPで細かい作業には、ペンタブレットが便利だよ!
安くて小さくコストパフォーマンスのいいペンタブ!
Drawing with GIMP It was super fun ♪
It is also good to get to draw a nice illustration to the pros.
And create an icon on your own, the process is also fun and affection even boiling likely.
So, what you can see is those who you free.
You can request a portrait, illustrations professional illustrator and painter's >>
キッズくん
Why not! When you have small as well look ♪